Involuntary loneliness is an invisible epidemic that affects Sweden.
If you do not get help with the problem, it can lead to mental illnesses - in worst cases, suicide.
We want to pay attention to the topic in a different way and question the current society. In our society, we prefer to prescribe pills rather than go to the bottom of the problem. 
We have launched a solitary tablet that is the solution to Sweden's solitude problems.
Solum counteracts existential loneliness and lowers the levels of concern and fear in connection with social contact.
On the poster it says in Swedish "Alone and trouble sharing your inner thoughts? Let Solum help you."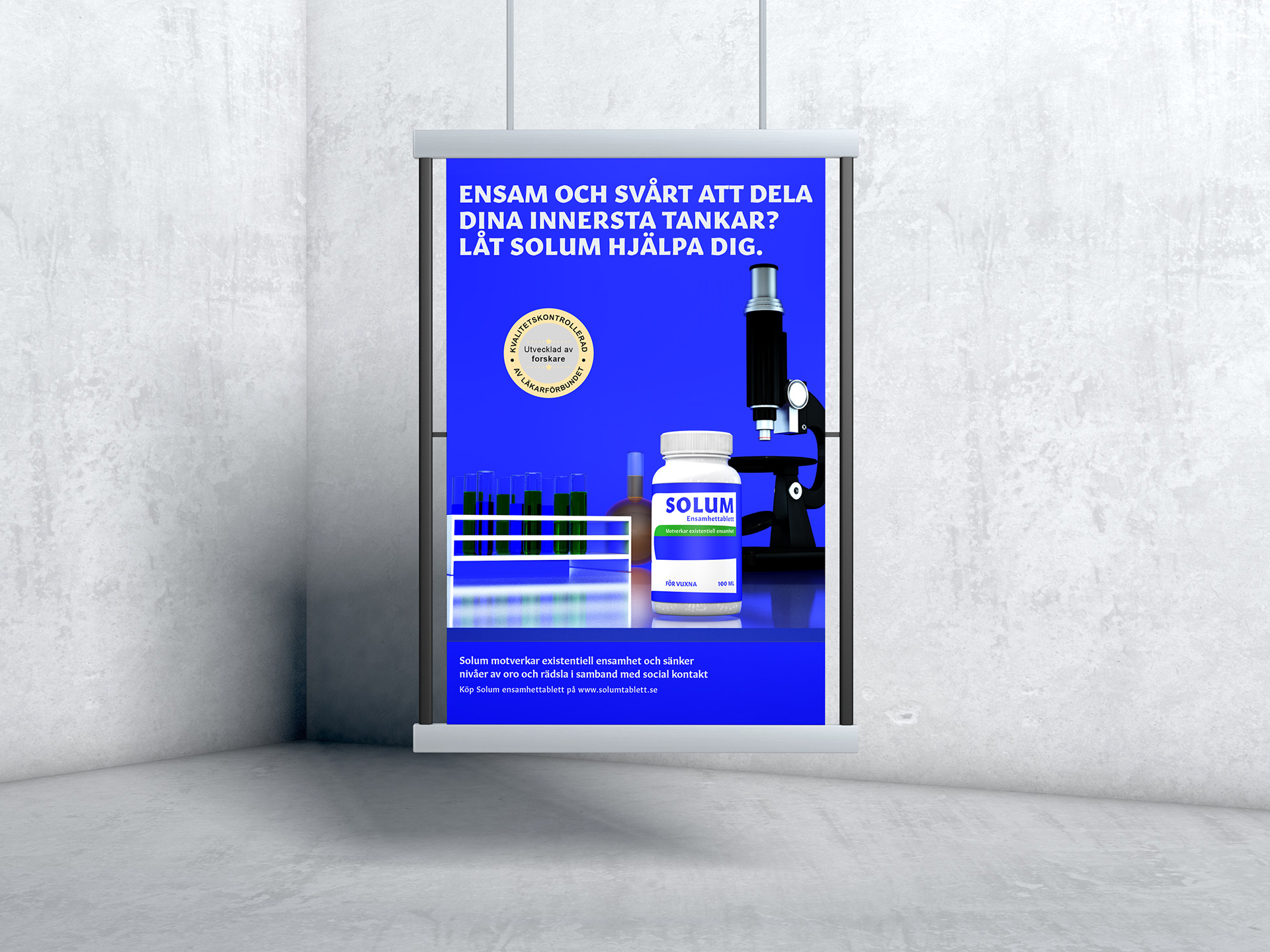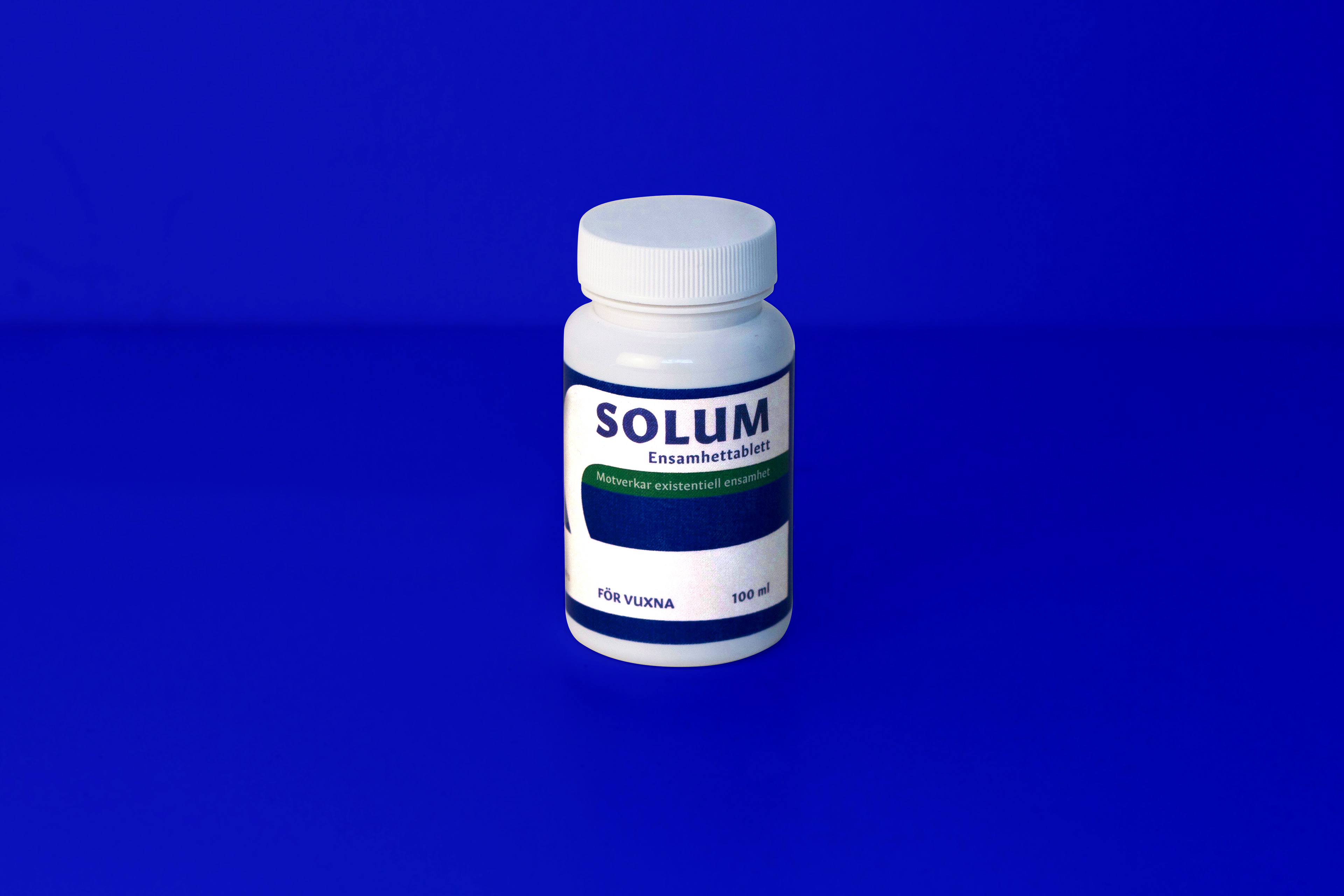 I made the models in the poster in Cinema 4D and the movie with C4D and After effects.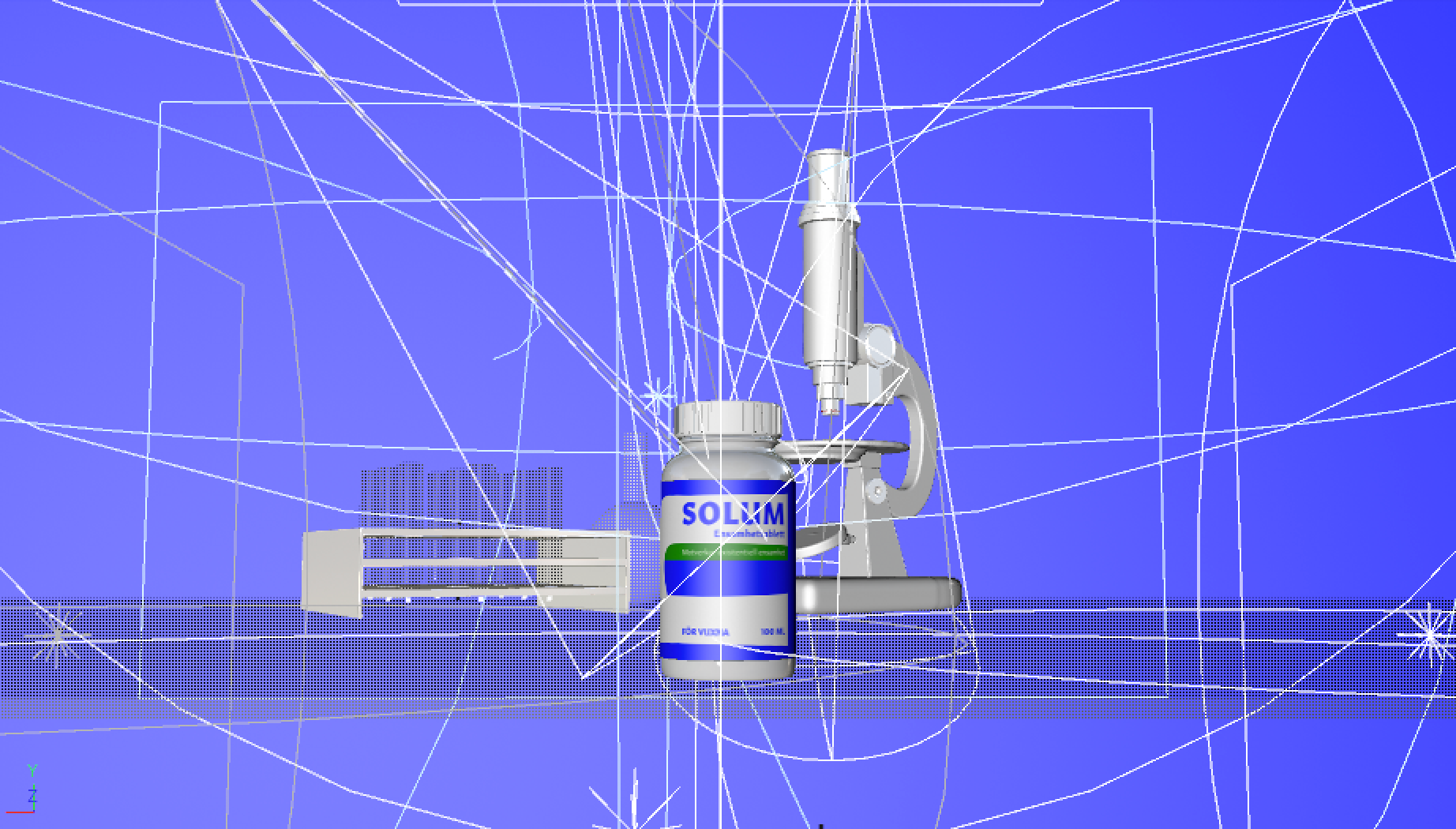 We made a website where you could read about our message and also find organisations who work with mental health and solitude issues.